EVERYDAYS01 ~january~ is an album released under various aliases. This album is a compilation of Emma Essex's EVERYDAYS. challenge to produce one track each wake cycle without producing in advance.
On January 21, 2020 it was announced on twitter that the EVERYDAYS. tracks would be compiled into monthly albums.[1]
Track listing
Release notes
January 31 2020
project started on JANUARY 19th. these pieces are created from start to finish in a single wake cycle each and cannot be created in advance or in batches. the goal is (at least) one finished sketch/piece every wake cycle until 2021.
February 29 2020
at the start of the year i had a major self-inflicted mental and physical health scare that led to me staying with a friend briefly to recover and get my bearings on reality. on january 18th i returned home, and on january 19th i decided to finally, after years of putting it off, start an "everydays" project (inspired in particular by the visual artist beeple) in an effort to just do something - anything - with my time left on this planet.
it was a pretty tall order to go from my slow, unsure output to having to release something once every wake cycle regardless of how it turns out - or at least, i thought it would be. the momentum quickly started to carry me and had me creating more than i have in years. even with the everydays happening i've been working on other projects, musical and otherwise.
the first month saw a pretty wide spread of stuff, some fairly typical, some not so much. i also wound up getting back on the chipmusic stuff through this (on real famicom hardware this time!) which really got me thinking melodically again. on the flipside, there's also a lot of ambient exploration and new hardware noodling (i set myself up a 'studio' room for the first time in my life once i returned home).
thanks for checking this out. it's kinda like a daily diary in a sense, and i'm really happy to be able to share it with you. it's really relieving to be so upfront with work like this and to be able to not sweat the details so much.
you can find some "goodies" (tracker files, NSFs, VST patches, etc) from the everydays project here: heckscaper.com/everydays/goodies/
Commentary
You can read the blurbs for each track here.
Video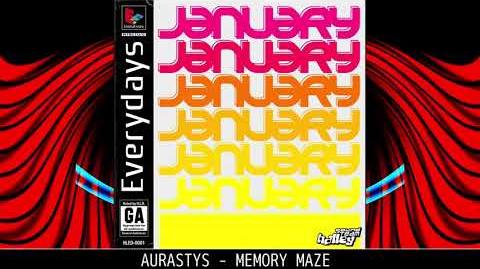 References
Community content is available under
CC-BY-SA
unless otherwise noted.