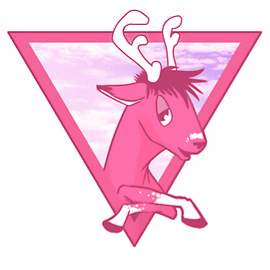 Tom Bennett, also known as Futret, Netherlips, Alienfingers, AxisAxis, Kestrel, and Bow-House, is an electronic artist and musician from Cornwall, England. They collaborated with Emma Essex on GABBERSTÄG, and on the last track of Gay Deer World Takeover - The Antlerfabulous EP, Big Biscotti Bucks [ft. Renard].
Discography (Futret)
Discography (Aliases)
AxisAxis
Tom Bennett
The Bonepeople
Krantoc
Controversy
 In January of 2014, immediately following the sexual assault accusations against Emma Essex, a rape accusation against Futret was made by Saturdaykid. [1] In response, Futret retreated from the internet, deleting almost their entire online presence. Before leaving, Futret responded to the accusation, claiming that the incident was a misunderstanding and an accident. [2]
External Links
References