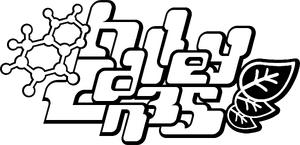 Halley Labs (pronounced as hay-lee labs) [1] is the current "studio" and label used for Emma Essex's music, used in conjunction with the LapFox Trax label name. [2] Twenty-seven aliases are currently 'signed' to the label.
Background
On August 13, 2015, the LapFox Trax Bandcamp was renamed to HALLEY LABS. [3] However, the LapFox Trax name is still in use, such as on the LapFox Trax YouTube channel and official merchandise.
Aliases
Active aliases
Inactive or retired aliases
MGD Exclusive Aliases
These aliases had no official releases. However, many songs from the Mungyodance games were originally attributed to them.
Trivia
References
Community content is available under
CC-BY-SA
unless otherwise noted.