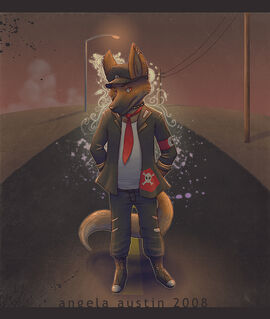 Poison in a Killer's Sketchbook is a 15-track album released under Jackal Queenston. The album is a remake of Cursed. It saw a physical release before all of the material from Cursed, Singles Collection, and assorted works were compiled into the digital version of the release, on which the tracklist differs slightly .
Track listing
Edit
Splatterhouse (4:12)
Graveyard Shift (5:09)
The Holders (2:10)
Cursed (3:34)
Sunfall Valley (Open Fire) (5:28)
Robotfucker (2:28)
Injection (4:00)
Down Angels (2:54)
Heartless Annihilator (3:53)
Blacks are Back (4:37)
Laugh at Life (feat. Mayhem) (2:45)
Realtime Beat March (4:07)
Bus Rida (4:23)
Deepthroat (4:58)
Your Ice Cold Arms (3:24)
Release notes
Edit
all music written / produced / wobbled by Jackal Queenston. artwork by Angela Austin.