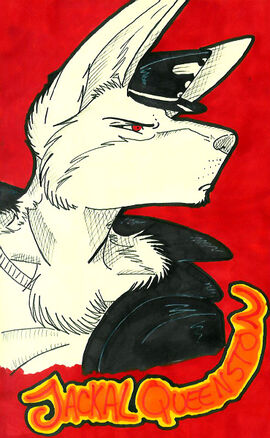 The Singles Collection was 11-track album released under Jackal Queenston. The album was comprised of songs that had been produced, but not released for purchase or attached to any previous album or EP. It is no longer available, but several songs have been re-released on Poison in a Killer's Sketchbook.
Track listing
Edit
Blacks are Back (4:37)
Bus Rida (4:24)
Deepthroat (4:59)
Graveyard Shift (5:09)
King Vicious (6:00)
Pressure Drop (4:26)
Rewind Rolla (4:05)
Splatterhouse (4:12)
Deep Beep (feat. Kitsune²) (3:05)
The Quick Brown Fox - Crush Everyone (Jackal Queenston Remix) (2:43)
Do It (3:50)
The album had a brief physical release pressed via LuLu.com [citation needed]
Cover gallery
Edit
Community content is available under
CC-BY-SA
unless otherwise noted.